Shelf-Stable Premium Fish Bait
No need for a fridge or a cooler! Opened or unopened, you can leave our bait on your boat or in your car for your next fishing adventure.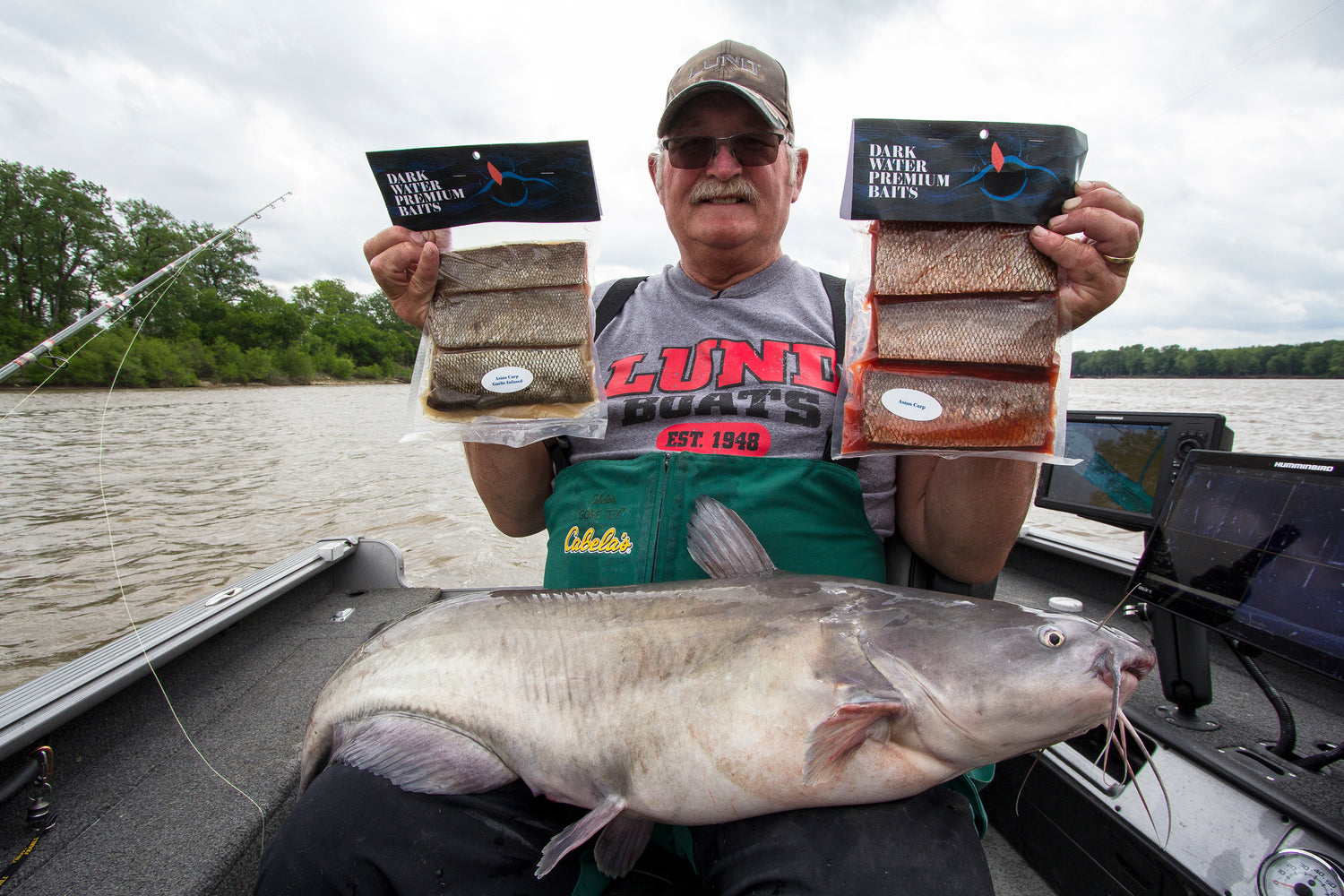 Founded in 2020, Dark Water Premium Baits produced the first and original Shelf-Stable Asian Carp Bait.
Pictured here is John Jamison, co-owner, ACA Hall of Fame Inductee, and accomplished tournament angler, using our bait to catch a trophy catfish.
Shop Now